There are many reasons why a person can't or chooses not to take drugs in the form of medicine for things like colds and illnesses of that sort. My reason being that I need to get my liver to a safe level so that I can start hormone therapy. So, under the doctor's advice, we lowered my medicine intake, but that's mean I'm not pain. Thus, upon some research, I read that some plants and herbs can help with common illnesses.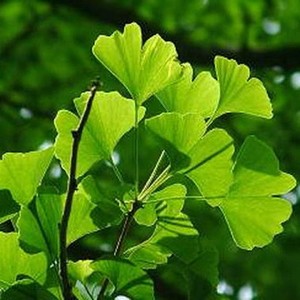 Gingko
Gingko is one of the oldest tree species and also considered as one of the oldest homoeopathic plants used in Chinese Medicine. Its leaves can be pressed in things like capsules, tablets, and extracts, and when dried, can be consumed as a tea. It's leaf shape reminds me of a wing.
What it can help with:
dementia
Alzheimer's disease
eye health
inflammation
diabetes
bone healing
anxiety
depression
However, you need to be aware of a few things, such as:
Long-term use may increase the chance of thyroid and liver cancer, which has been seen in rats.
It's known to be hard on the liver, so liver enzymes may need to be monitored.
It can interact with blood thinners.
Gingko seeds are poisonous if ingested.
Side effects can include headache, upset stomach, dizziness, and allergic reaction.
Gingko use needs to be discussed with your doctor because of numerous drug interactions.
I know that due to my liver issues, this plant might not be the best for me, but I wanted to write about it because it benefits might be for someone out there.
Which herb or plant do you want to know about next?
Alex