I do TBRs to have a guide on what to read that month. When it comes to the CONTEMPORARY-A-THON on 10th till 16th and you can find that TBR here and I need you to pick one book so, I read and shout out your blog for that!
Readathin is a month-long readathon that started in 2017 and I took part in the first round and never looked back. Hosted by @courtofbooklove& @momsbkcollector and the next round started yesterday.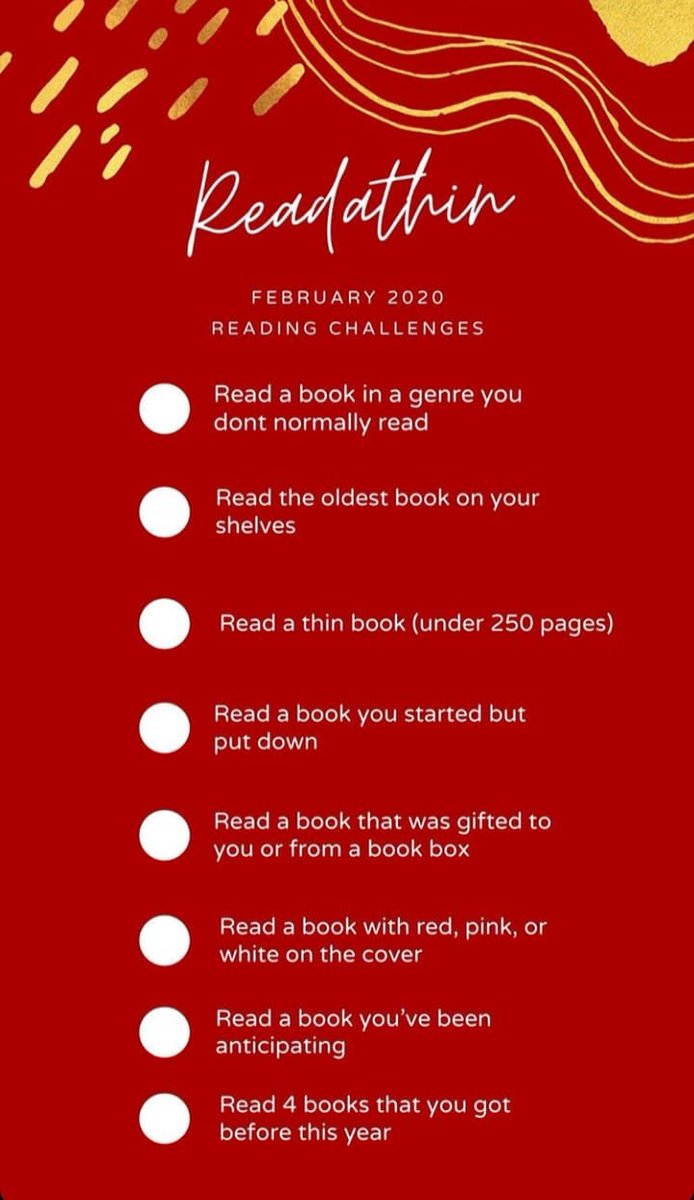 For challenge no.1 : going with The Blueprint (The Upgrade #1) by Wesley Cross.
For challenge no. 2 : Resisting the Bad Boy (Can't Resist #1) by Violet Duke.
Challenge no.3 : going with Taming the Troublemaker (Hills of Texas #3) by Kadie Scott.
Challenge no. 4: Longing to Hold (Hard to Love 0.5) by W. Winters.
Challenge no.5: Happily Evan After: Volume 1 by Fleur Smith.
Challenge no.6: Meant to Be (Heaven Hill #1) by Laramie Briscoe.
Challenge no 7: We Used To Be Friends by Amy Spalding
Challenge No.8:
All for Hope (Rawley Family #1) by Olivia Hardin
Heartland Illusions (Heartland Heartmates #2) by Helen Gray.
Caching in: A Geocaching Love Story (Pastime Pursuits #1) by Tracy Krimmer.
Falling for My Best Friend (Fated #1) by Hazel Kelly.
Instagram Challenge:
I don't take part in the photo challenges, but I wanted to show it to you guys anyway.
What are you reading this month? Are taking part in Readathin?
Alex