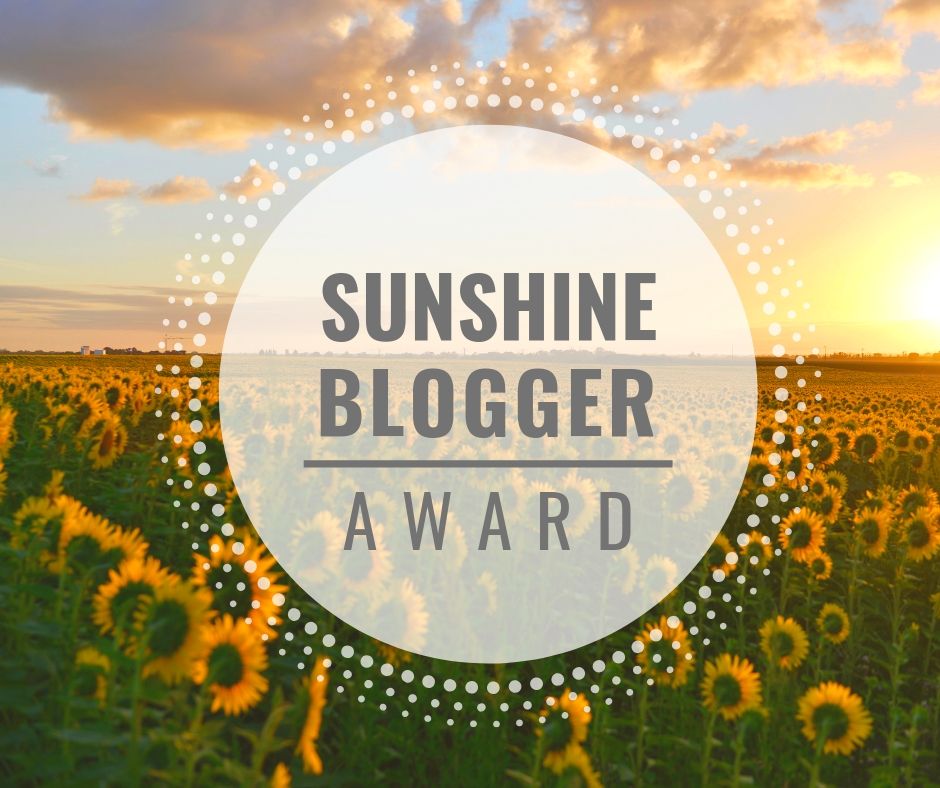 I was nominated once again, and this time it is Ashmita from The Fictional Journal. She is a good friend of mine, and her blog pops, so don't forget to go check her out!
How does it work?
Thank the blogger(s) who nominated you in a blog post and link back to their blog.
Answer the 11 questions sent by the person who nominated you.
Nominate 11 new blogs to receive the award and write them 11 new questions.
List the rules and display the Sunshine Blogger Award logo in your post and/or on your blog.
Ashmita's Questions:
Can you tell me an interesting back story as to why you read a book?
I go with my gut when it comes to picking a book to read.
Which three books encompass who you are?
When did you first start reading, and what was your first book?
I was pretty young, and mum would buy me children's tales.
What is your favourite thing about this community?
Making friends with other bloggers!
What's your favourite post you have written so far? (link it below)
I have a few, but the first that comes to mind is a short story I wrote called A Dog Named Joy, which you can find here.
Is there any book that you absolutely hate, but still have on your shelf?
In all honesty, I don't even have a bookshelf.
In general, do you think books are better or worse now than they used to be?
I hope and think that literature has become more diverse and will keep getting better at inclusion as time goes by.
If you ever write a book – what would be the genre and the title?
My first book is called Dear Life and genre is poetry and LGBT+.
If you owned a bookshop, what would you call it?
Books For All
Has a book ever made you ugly cry?
I can't remember the last book that made me cry.
Recommend your favourite book to me.
As I told you on Instagram, my all-time favourite book is Beautiful Music for Ugly Children by Kirstin Cronn-Mills.
My Questions:
A readathon that you take part in?
What inspires you to blog?
What one of your posts needs more views and likes?
One thing that you started doing during the lockdown and are still doing?
What's that quote you always keep in mind?
Your current favourite Snack?
What's your favourite family recipe?
Would you choose money or love?
Pick a food to eat forever?
A book or show you read/watch over and over?
Do you have any blogging tips?
I Nominate:
And You…
Alex