As you guys last month, I took part in month readathon read-a-thin. Then, one of the hosts Donna @ Momsbookcollection tagged me to do this tag, so I'm doing but first, don't forget to go check her cool blog out.
The Rules:
Thank the person who nominated you
Answer all the questions below
Pingback to the creator: Ellyn @ Allonsythornraxx
Nominate 5+ bloggers you'd like to know more about to do this tag
What are you currently reading?
On the day I'm writing this post I'm currently Love Like Fire (Hearts in Hendricks #2) by D.E. Malone. Since earlier today I finished reading Love Like Water, which is book one in the series.
What's your favourite 'can't leave the house' activity?
Definitely, writing if I'm writing something you better don't speak to me.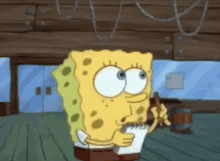 A book you've been meaning to read forever?
Teaching The Boss (Billionaires in the City #1) by Mallory Crowe is the oldest book that has been on my kindle. Back in 2015, when I started using the kindle app, I got every free book I could. So, if this book has too many sex scenes, I will end up DNF it.
An intimidating book on your tbr?
The right answer to this question is the classics on my kindle app because it has become a bit of a hoarding situation.
Top three priority books on your tbr?
There is only one book at the top of my mind that is a priority, and that book is Boy Queen by George Lester.
Recommend a short book?
A Hairy Tail (A Hairy Tail #1) by Jamie Campbell is the cutest story and only 38 pages.
Recommend a long book?
The Lost Symbol (Robert Langdon #3) by Dan Brown is so good that I couldn't put it despite it being 670 pages.
Something you'd love to do while stuck at home?
I know that this will sound cheesy but watching Netflix with my dogs next to me.
What do you plan on reading next?
The only book I'm planning to read is Chance of a Lifetime by Dilys Xavier
Today I'm Tagging:
And you…
Alex