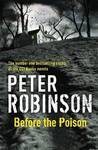 Pride posts I did this month:
Pride Month Post 5 : My Top 5 Lgbtqia+ books I read This Year
Pride Month Post 4: Positive Quotes By LGBTQIA+People
Pride Month Post 3: Celebrities That Came Out In 2019
Pride Month Post 2: Trans And Disabled Dominick Evans
Pride Month Post 1: All The Lgbtqia+ Books I Read This Year
Life
I read 41 books this month, which is good. As you guys know, I went to my new endocrinologist, and I was treated better compared to my other two endocrinologists. I do have a long way to go in this process so sending me good vibes won't hurt. I made the decision to keep my medical results private, or at least private for now.
Alex