It's time for my weekly blogging during Christmas, and that's a Christmas book tag. It's time for the Nightmare Before Christmas Book Tag, which was created by Carrie Sallie at The Butterfly Reader. The first two times I watched the nightmare before Christmas movie, I was not too fond of it, but after a few views over the years, I guess I changed my mind.
Sally
A book with a character who loves someone so much and actually gets them in the end.
The story of Peta Dixon and Garrett Ross is a typically novel like that.
Jack
A book with a character who longs for more.
I got a sense that Jillian Parker wanted more with Jake as in getting in a relationship with him sooner, but she needed to learn to love again after the love she has had for her late husband.
Zero
A book with a loyal sidekick.
Dean is Suzie gay best friend, and I think I want a friend like Dean right now.
Oogie Boogie
To my surprise, this year, I mainly read romance, so the 'evil' character that came to mind was Lance's dad due to his alcoholism.
Halloween Town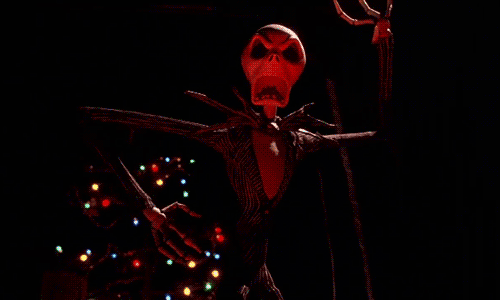 A book that's creepy or has a scary theme.
The first book that came to mind was The Puppet Show by M.W. Craven, and I actually read the whole series that is out so far, but I found the first one the creepiest.
Christmas Town
A book that left you feeling warm and fuzzy inside,
This novella touched my heart not only because of its love but it also talks about what it is like to deal with dyslexia, especially for a child.
What Is This
A book that took you by surprise.
I never thought I would like the story as much as I did.

I remember another version of Nightmare Before Christmas, but I can't find it online, so that I could be wrong, or it has another name?
Alex