Top Five Wednesday has been taken over by Alex @The Scribe Owl. She has a book topic every Wednesday!
September 22: The Fall Cozies
Today officially marks the first day of fall! To celebrate it, what are five books with fall vibes?
I thought I would change things around a bit and do a top five Wednesday and put my own spin on it by doing series.
Cozy Cottage Café Series is the latest series I finished. In fact, I finished reading the last book in the series just a few days ago. I started it by choice when the author made the first novel free in January. It's about four single friends who make a pact to have one last date to find Mr Right.
As soon as I read The Gift, the first novel in The Billionaire's Love Story Series, I fell in love with Savannah Page and her son. The relationship between the mother was special to me, and I wanted to know more about the background that led them where we are.
Tobias, on the other hand, was a bit harder to like. If you want to give this series a try, start with the first novella, The Gift Book 1, it's short, only 95 pages, and I hope it will give you the warm feelings it did me. The writing is beautiful, and I remember The Vow box set full price because I couldn't wait.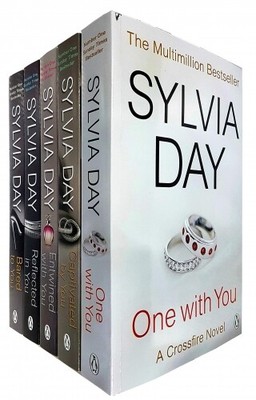 If you know my taste, you know that Erotica isn't my cup of tea. I read the first book of the Crossfire, Bared to You, as an audiobook on YouTube. I looked for it, and I couldn't find it. Luckily it was there at the time I read it. I don't feel the sex scenes were forced, which is why I liked it.
I can't do a series post without showcasing my favourite lesbian series and its Love Stories Series by Ellie Spark. I reviewed a book or two in this series. As you guys know, I had nothing but good things to say. I thought this author had more than one series, but for now, they don't. It goes without saying that I wish this changes in the future. I still have one novel to read from this series: Love In Focus, which I bought today, and I hope to read it soon.
Another series I started this year; the first book I read was The Downside of Dachshunds the third book in the Love & Pets Series by A.G. Henley. Luckily, the novels in this series can be read as a standalone. There are seven novels and a novella, and I have been reading them whenever they become free or I find a copy. So far, I have read three found the other three today and added them to my to-read list.
I'm still on the lookout for The Pandemonium of Pets, the 7th novel and the novella Love, Pugs, and Other Problems. The covers are gorgeous, and of course, I love the characters and their pets. Plus, the friendships found here will warm your heart.
Alex