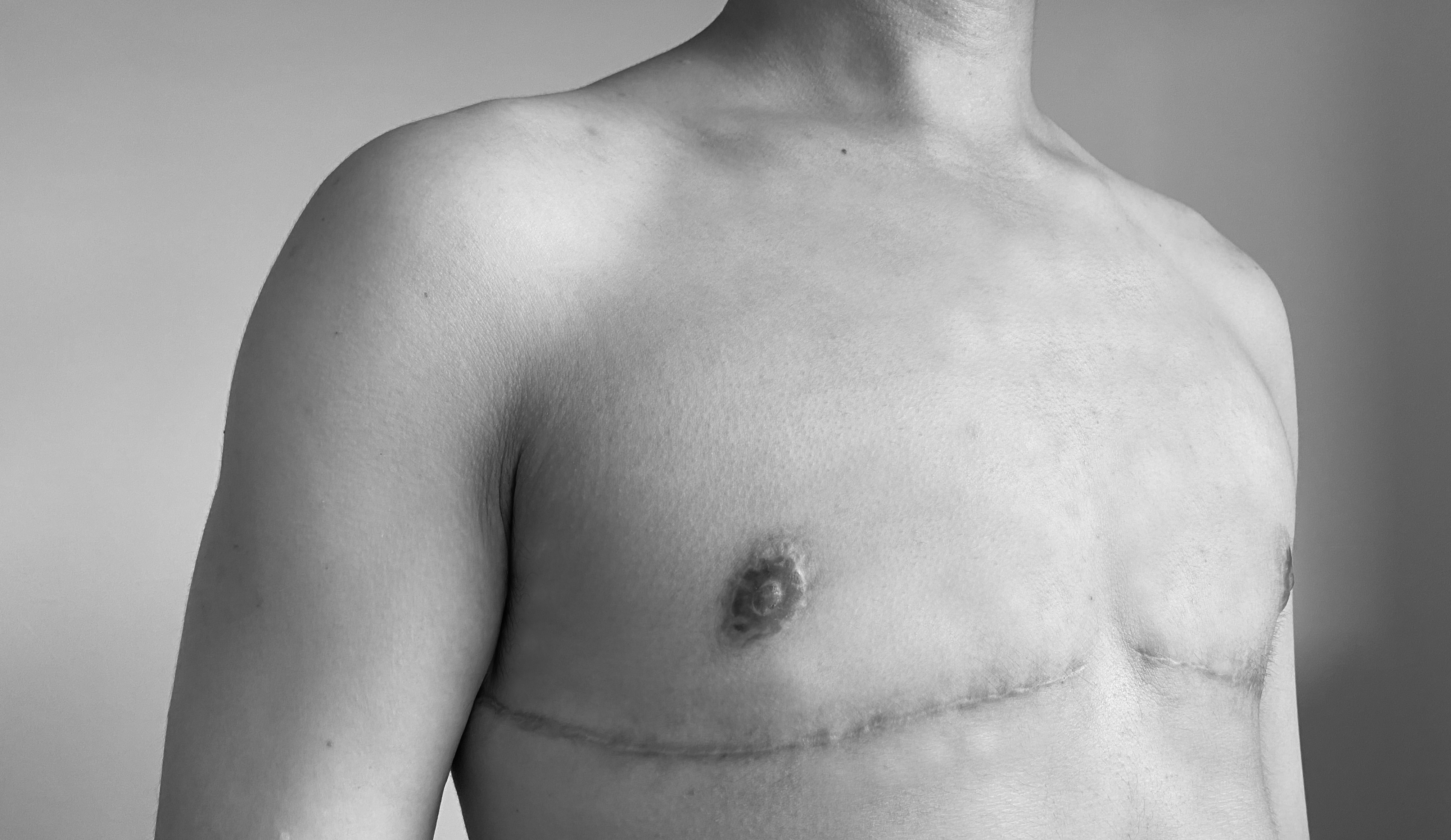 Doesn't any easy post from me to share or write. I don't know a person who enjoys sharing what they feel is one of their weakness. I'm choosing to do so in the hopes that it helps someone out there. A way in which I try to practice self-love is by trying to reduce the pressure and shame I put on myself.
My chest started to develop early on in life to my dread, which gave me the first taste of gender dysphoria. You want to know the ironic thing: when I was a young kid, I used to say I wanted a pair like my mum. Thinking back about it, it's sad that I felt I had no choice, even at that age. Having a pretty religious family made things worse.
I was taught that God made you perfect; therefore, you can't change it in any way or at least that's the message I got, which caused a lot of pain and anger. As a teen, I held all of that inside, which is unhealthy and caused me many issues. I tried to speak to my social worker at the time. Nevertheless, he didn't want to listen about it, so I told him what he wanted to hear.
In my case, a side effect of hormones is that the fat dispersion ended up in my chest area. Binding plus the extra fat doesn't make my lungs help, adding to why I need top surgery sooner rather than later. Being bigger chested doesn't leave me a ton of options but a double mastectomy. The Maltese government hasn't yet started giving this procedure for free. Trans people like myself have to do it privately, and let me tell you, it doesn't come cheap.
Alex