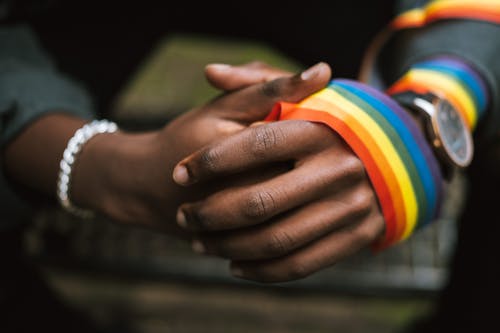 As I said on Monday, I'll be researching LGBT+ activists and share what I learn with you all. There a Wikipedia list of queer activists, and I will try and showcase at least one person from each on that list. I believe they need to be supported and remembered. So today is part two of this series. I hope you enjoy
Gery Keszler is a co-founder of Life Ball, an event organized by the non-profit organization AIDS LIFE. I think it is essential to say that this event is the biggest in Europe that helps people with HIV and AIDS. As you know, it's a topic that is close to my heart because it hits this community so hard. We need to keep in mind that it can harm many people if it stays untreated.
Xulhaz Mannan is a man I hope to remember on days that fighting to be myself becomes harder to cope with. He worked for the USA embassy, but he is better known for his LGBTQ activism in Bangladesh. He was the mind behind the magazine Roopbaan the only LGBT+ themed in Bangladesh. Tragically he was murdered at his apartment in 2016. His murder was claimed by an Islamic extremist group. Sadly, when it comes between religion and LGBT+, it never ends well.
I'm lucky that I live in Malta because even if there is homophobia like everywhere, else it doesn't typically end in crime where a person lost their life. I'm sorry if this post was too dark for you, but I felt the need to write it.
Alex
The first image is from Pexels
The photos of the activists are from Google