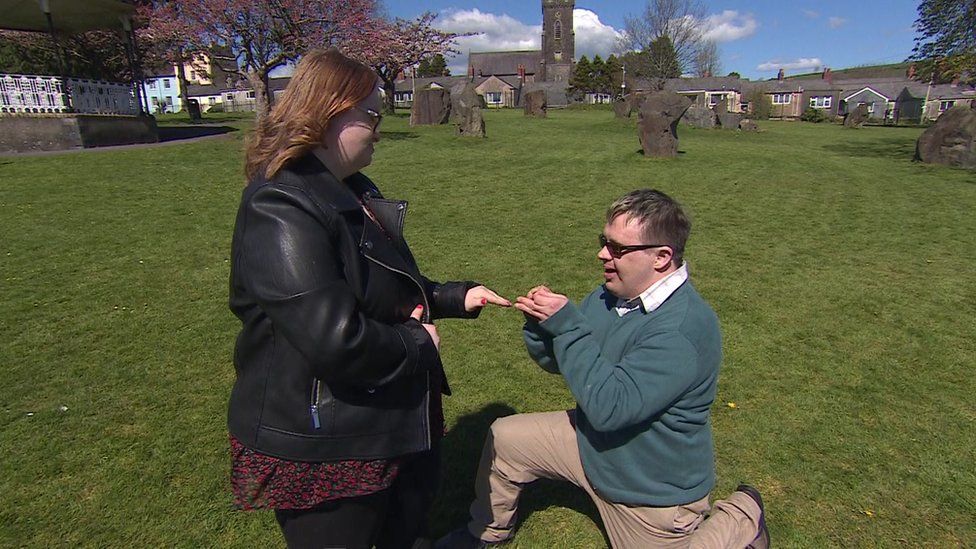 Love is love or at least should be like that; however, even the purest emotions for a human are given stereotypes. When I saw this article that I'm going to blog about today. Chris Miller is a young guy with Down's syndrome. Having lived in the rural area of Wales, he wasn't sure he would ever find love, but as luck would have it, he did!
From the looks of it, the two have met on stage. Since Ffion Martin, Chris's new fiancée, and he are both professional actors. However, from that first date, the rest was history. After having dated for two years, Chris had to get creative to pop the question during a world's pandemic.
"In the first lockdown, we were in the back garden, and to be honest, it was magical when he proposed," said Ffion.
Being that both have Down's syndrome, they received a request to stay in their houses. I'm not sure if it was the same here, but people with Down's syndrome were considered clinically vulnerable in the UK. Forcing the two love birds apart. Luckily true love can overcome everything, so they both stopped shielding and went on a walk.
While on the walk, Chris went on one knee and said, "Ffion, you make my heart fly. Can I have your hand for marriage?" Of course, I don't think I would have made this post if it wasn't for that, yes!
Alex