As a teen, I was a massive fan of High School Musical movies. If you reading this and don't what I'm talking about, they are movies like The Greatest Showman but cheesier. I call them teen movies since the target audience were teens. The first film came out on January 20, 2006, meaning I was 10. However, I don't think I watched until I was 11.
By then, everyone at school talked about it. Being that I went to a private school, everyone had a Disney channel. I didn't; that was the year we had internet installed at home. I really wanted to watch this movie everyone was talking about. So I begged my mum to get a cd with the film on it.
When she bought me the cd, I remember I got up super early for school to go downstairs to watch it. From that day on, all I listened to was High School Musical songs. I'm going to listen to the music from the 3 movies to refresh my memory. To see how I would rank them as an adult.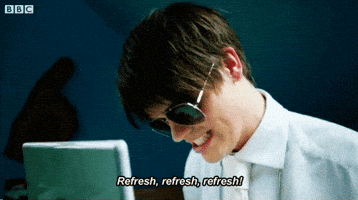 Start Of Something New 4/10
Get'cha Head In The Game 2/10
What I've Been Looking For 3/10
What I've Been Looking For (Reprise) 5/10
Stick To The Status Quo 6/10
When There Was Me And You 4/10
Breaking Free 6/10
We're All In This Together 3/10
What Time Is It 5/10
Fabulous 1/10
Work This Out 7/10
I Don't Dance 7/10
You Are The Music In Me 5/10
Gotta Go my own way 9/10
Bet on it 9/10
All for One 2/10
HUMUHUMUNUKUNUKUAPUA'A 1/10
Now or Never 3/10
I Want It All 2/10
CAN I HAVE THIS DANCE 8/10
A Night To Remember 5/10
The Boys are Back 4/10
Walk Away 7/10
Scream 8/10
Just Wanna Be With You 3/10
A Night To Remember 1/10
Senior Year 4/10
Final Thoughts:
I realize that my music taste has changed a lot; a few of the songs are still reliable to me. Most of the music; it's too cheesy for me to listen to. Thinking back on this post shows me how much I wanted to fit it.
Alex