Hey guys, since the month of June is pride month. I thought about creating a pride series where I talk about different stuff on the LGBTQIA+ spectrum. From books to humans who are heroes on the topic to love and medical treatment and homophobia at home and work to celebrity the people before had to go through to be whom they are and what my generation has to go through for a better and tighter LGBTQIA+ community.
Being that I'm a bookworm I want to kick off this series with all the LGBTQIA+ book I read this year.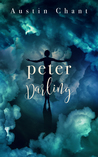 So far this year, I read 49 books that have lgbtqia+ characters or are about people in the community. I'm going to lie I wish that I had read more from the genre, but on the other hand, I'm proud of the number of nonfiction books I read and that helps me see how the people who are in the community I'm part of cope. Which helps me in my personal life.
Alex