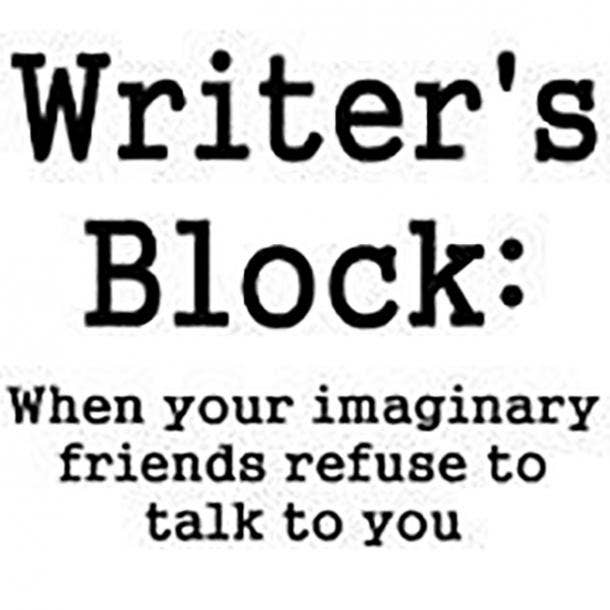 When you have a story in mind but the characters can't come to you.
When you're on a deadline to finish a project and all you see in your brain is a blank page.
When you want to write so bad, but life takes over.
Sometimes the best cure is to just write whatever comes to your head.
This is what I picture when I talk about writer's block.
Alex