From acclaimed author Alyssa Cole comes the tale of a city Cinderella and her Prince Charming in disguise . . . 
Between grad school and multiple jobs, Naledi Smith doesn't have time for fairy tales…or patience for the constant e-mails claiming she's betrothed to an African prince. Sure. Right. Delete! As a former foster kid, she's learned that the only things she can depend on are herself and the scientific method, and a silly e-mail won't convince her otherwise.
Prince Thabiso is the sole heir to the throne of Thesolo, shouldering the hopes of his parents and his people. At the top of their list? His marriage. Ever dutiful, he tracks down his missing betrothed. When Naledi mistakes the prince for a pauper, Thabiso can't resist the chance to experience life—and love—without the burden of his crown.
The chemistry between them is instant and irresistible, and flirty friendship quickly evolves into passionate nights. But when the truth is revealed, can a princess in theory become a princess ever after?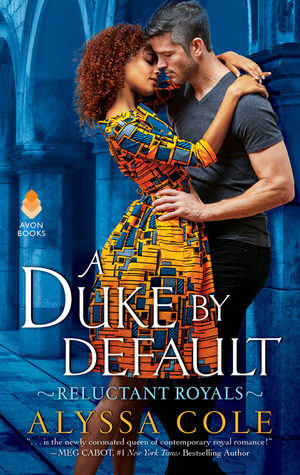 Award-winning author Alyssa Cole's Reluctant Royals series continues with a woman on a quest to be the heroine of her own story and the duke in shining armor she rescues along the way
New York City socialite and perpetual hot mess Portia Hobbs is tired of disappointing her family, friends, and—most importantly—herself. An apprenticeship with a struggling swordmaker in Scotland is a chance to use her expertise and discover what she's capable of. Turns out she excels at aggravating her gruff silver fox boss…when she's not having inappropriate fantasies about his sexy Scottish burr.
Tavish McKenzie doesn't need a rich, spoiled American telling him how to run his armory…even if she is infuriatingly good at it. Tav tries to rebuff his apprentice, and his attraction to her, but when Portia accidentally discovers that he's the secret son of a duke, rough-around-the-edges Tav becomes her newest makeover project.
Forging metal into weapons and armor is one thing, but when desire burns out of control and the media spotlight gets too hot to bear, can a commoner turned duke and his posh apprentice find lasting love?
While her boss the prince was busy wooing his betrothed, Likotsi had her own love affair after swiping right on a dating app. But her romance had ended in heartbreak, and now, back in NYC again, she's determined to rediscover her joy—so of course she runs into the woman who broke her heart.
When Likotsi and Fabiola meet again on a stalled subway train months later, Fab asks for just one cup of tea. Likotsi, hoping to know why she was unceremoniously dumped, agrees. Tea and food soon leads to them exploring the city together, and their past, with Fab slowly revealing why she let Likotsi go, and both of them wondering if they can turn this second chance into a happily ever after.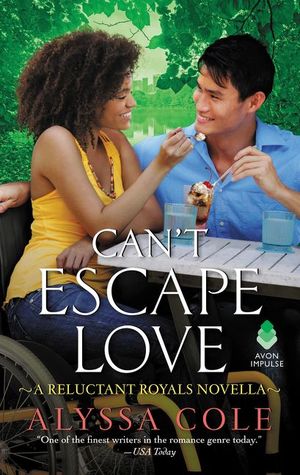 Regina Hobbs is nerdy by nature, businesswoman by nurture. She's finally taking her pop culture-centered media enterprise, Girls with Glasses, to the next level, but the stress is forcing her to face a familiar supervillain: insomnia. The only thing that helps her sleep when things get this bad is the deep, soothing voice of puzzle-obsessed live streamer Gustave Nguyen. The problem? His archive has been deleted.
Gus has been tasked with creating an escape room themed around a romance anime…except he knows nothing about romance or anime. Then mega-nerd and anime expert Reggie comes calling, and they make a trade: his voice for her knowledge. But when their online friendship has IRL chemistry, will they be able to escape love?
In this searing and riveting New York Times bestseller, Olympic gold medalist Dominique Moceanu reveals the dark underbelly of Olympic gymnastics, the true price of success…and the shocking secret about her past and her family that she only learned years later.

At fourteen years old, Dominique Moceanu was the youngest member of the 1996 US Women's Olympic Gymnastics team, the first and only American women's team to take gold at the Olympics. Her pixyish appearance and ferocious competitive drive quickly earned her the status of media darling. But behind the fame, the flawless floor routines, and the million-dollar smile, her life was a series of challenges and hardships.

Off Balance vividly delineates each of the dominating characters who contributed to Moceanu's rise to the top, from her stubborn father and long-suffering mother to her mercurial coach, Bela Karolyi. Here, Moceanu finally shares the haunting stories of competition, her years of hiding injuries and pain out of fear of retribution from her coaches, and how she hit rock bottom after a public battle with her parents.

But medals, murder plots, drugs, and daring escapes aside (all of which figure into Moceanu's incredible journey), the most unique aspect of her life is the family secret that Moceanu discovers, opening a new and unexpected chapter in her adult life. A mysterious letter from a stranger reveals that she has a second sister–born with a physical disability and given away at birth–who has nonetheless followed in Moceanu's footsteps in an astonishing way.

A multilayered memoir that transcends the world of sports, Off Balance will touch anyone who has ever dared to dream of a better life.
Max: Chill. Sports. Video games. Gay and not a big deal, not to him, not to his mom, not to his buddies. And a secret: An encounter with an older kid that makes it hard to breathe, one that he doesn't want to think about, ever.
Jordan: The opposite of chill. Poetry. His "wives" and the Chandler Mall. Never been kissed and searching for Mr. Right, who probably won't like him anyway. And a secret: A spiraling out of control mother, and the knowledge that he's the only one who can keep the family from falling apart.
Throw in a rickety, 1980s-era food truck called Coq Au Vinny. Add in prickly pears, cloud eggs, and a murky idea of what's considered locally sourced and organic. Place it all in Mesa, Arizona, in June, where the temp regularly hits 114. And top it off with a touch of undeniable chemistry between utter opposites.
Over the course of one summer, two boys will have to face their biggest fears and decide what they're willing to risk — to get the thing they want the most.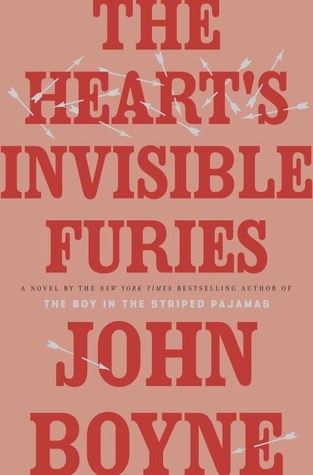 Cyril Avery is not a real Avery or at least that's what his adoptive parents tell him. And he never will be. But if he isn't a real Avery, then who is he?
Born out of wedlock to a teenage girl cast out from her rural Irish community and adopted by a well-to-do if eccentric Dublin couple via the intervention of a hunchbacked Redemptorist nun, Cyril is adrift in the world, anchored only tenuously by his heartfelt friendship with the infinitely more glamourous and dangerous Julian Woodbead.
At the mercy of fortune and coincidence, he will spend a lifetime coming to know himself and where he came from – and over his three score years and ten, will struggle to discover an identity, a home, a country and much more.
In this, Boyne's most transcendent work to date, we are shown the story of Ireland from the 1940s to today through the eyes of one ordinary man. The Heart's Invisible Furies is a novel to make you laugh and cry while reminding us all of the redemptive power of the human spirit.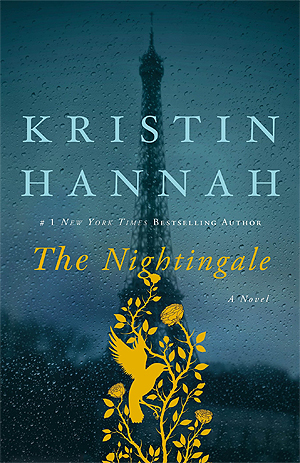 France, 1939
In the quiet village of Carriveau, Vianne Mauriac says goodbye to her husband, Antoine, as he heads for the Front. She doesn't believe that the Nazis will invade France…but invade they do, in droves of marching soldiers, in caravans of trucks and tanks, in planes that fill the skies and drop bombs upon the innocent. When France is overrun, Vianne is forced to take an enemy into her house, and suddenly her every move is watched; her life and her child's life is at constant risk. Without food or money or hope, as danger escalates around her, she must make one terrible choice after another.
Vianne's sister, Isabelle, is a rebellious eighteen-year-old girl, searching for purpose with all the reckless passion of youth. While thousands of Parisians march into the unknown terrors of war, she meets the compelling and mysterious Gäetan, a partisan who believes the French can fight the Nazis from within France, and she falls in love as only the young can…completely. When he betrays her, Isabelle races headlong into danger and joins the Resistance, never looking back or giving a thought to the real–and deadly–consequences.