First Lines Fridays is a weekly feature for book lovers hosted by Wandering Words. What if instead of judging a book by its cover, its author or its prestige, we judged it by its opening lines?
Pick a book off your shelf (it could be your current read or on your TBR) and open to the first page
Copy the first few lines, but don't give anything else about the book away just yet – you need to hook the reader first
Finally… reveal the book
Lines
I might have to kill somebody tonight.
It could be somebody I know. It could be a stranger. It could be somebody who's never battled before. It could be somebody who's a pro at it. It doesn't matter how many punch lines they spit or how nice their flow is. I'll have to kill them.
First, I gotta get the call. To get the call, I gotta get the hell out of Mrs. Murray's class.
Some multiple-choice questions take up most of my laptop, but the clock though. The clock is everything. According to it, there are ten minutes until four thirty, and according to Aunt Pooh, who knows somebody who knows somebody, DJ Hype calls between four thirty and five thirty. I swear if I miss him, I . . .
Won't do shit 'cause Mrs. Murray has my phone, and Mrs. Murray's not one to play with.
I only see the top of her Sisterlocks. The rest of her is hidden behind her Nikki Giovanni book. Occasionally she goes "Mmm" at some line the same way my grandma does during a sermon. Poetry's Mrs. Murray's religion.
The Book Is..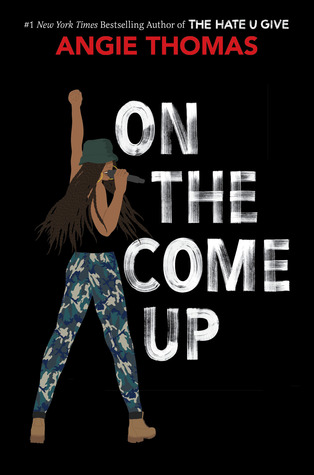 Alex