First Lines Fridays is a weekly feature for book lovers hosted by Wandering Words. What if instead of judging a book by its cover, its author or its prestige, we judged it by its opening lines?
Pick a book off your shelf (it could be your current read or on your TBR) and open to the first page
Copy the first few lines, but don't give anything else about the book away just yet – you need to hook the reader first
Finally… reveal the book
Lines
I trace the outline of my sister's drawing, lungs molded from a sea of flowers. Petals burst out from every edge of the twin ovals in soft pinks, deep whites, even heather blues, but somehow each one has a uniqueness, a vibrancy that feels like it'll bloom forever. Some of the flowers haven't blossomed yet, and I can feel the promise of life just waiting to unfold from the tiny buds under the weight of my finger. Those are my favorites.
I wonder, all too often, what it would be like to have lungs this healthy. This alive. I take a deep breath, feeling the air fight its way in and out of my body.
The Book Is..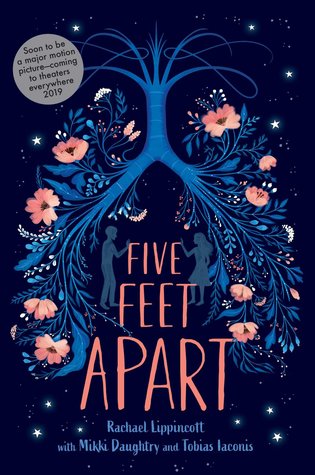 Goodreads
Alex