If like me, you don't have a partner this Valentine's, I've an idea that might work for you. Great books and some yummy desserts.
The book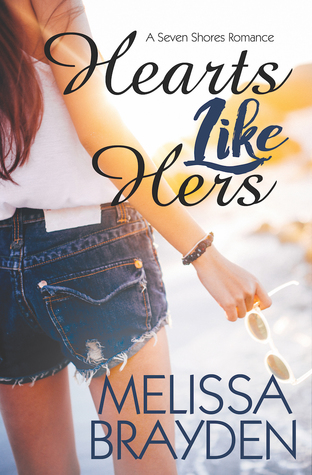 My review
And
The dessert
Molten Chocolate Cakes
Ingredients
1 stick (4 ounces) unsalted butter
6 ounces bittersweet chocolate, preferably Valrhona
2 eggs
2 egg yolks
1/4 cup sugar
Pinch of salt
2 tablespoons all-purpose flour
How to Make It
Step 1
Preheat the oven to 450°. Butter and lightly flour four 6-ounce ramekins. Tap out the excess flour. Set the ramekins on a baking sheet.
Step 2
In a double boiler, over simmering water, melt the butter with the chocolate. In a medium bowl, beat the eggs with the egg yolks, sugar and salt at high speed until thickened and pale.
Step 3
Whisk the chocolate until smooth. Quickly fold it into the egg mixture along with the flour. Spoon the batter into the prepared ramekins and bake for 12 minutes, or until the sides of the cakes are firm but the centers are soft. Let the cakes cool in the ramekins for 1 minute, then cover each with an inverted dessert plate. Carefully turn each one over, let stand for 10 seconds and then unmold. Serve immediately.
Make Ahead
The batter can be refrigerated for several hours; bring to room temperature before baking.
Notes
Molten chocolate cakes are easily one of the ultimate Valentine's Day desserts: simple, sexy and indulgent. For an extra surprise, try one of these recipes for molten cakes filled with caramel or molten cakes filled with raspberry sauce.
Serve With
While these cakes easily stand alone, they're over-the-top when served with whipped cream or vanilla ice cream. Here are some of our favorite store-bought vanilla ice creams.
The Book
 My review
And
The Dessert
Strawberry tart with lavender & honey cream
Ingredients
For the pastry
225g plain flour, plus extra for dusting
100g ground almonds
75g golden caster sugar
175g cold butter

, cut into cubes

1 large egg yolk
For the lavender sugar
300g granulated sugar
¾ tbsp dried lavender (I used Bart)
For the filling
250g mascarpone
220ml double cream
4 tbsp lavender sugar (above), plus extra to serve
4 tbsp lavender honey
finely grated zest 1 orange , plus 2 tbsp juice
2 tbsp lemon juice
700g strawberries , hulled
Method
To make the pastry, put the flour, almonds, sugar, butter and a pinch of salt in a food processor. Whizz until the mixture looks like coarse breadcrumbs (be careful not to over-process or the oil will start coming out of the almonds). Tip into a bowl, beat the egg yolk with 1 tsp water and add it to the dough. Mix gently and quickly with a cutlery knife until everything comes together – add a little more water if needed. Pat the pastry into a disc, wrap in cling film and chill in the fridge for at least 30 mins until firm.
Roll out the pastry on a lightly floured surface (making sure you have enough flour so that the pastry doesn't stick) and use it to line a 25cm tart tin with a removable base (it should be 3cm deep). It isn't easy pastry with which to work; if it falls apart, just press it into the tin and patch it up. Prick the base with a fork. Put in the freezer or the coldest part of the fridge for 30 mins. Heat oven to 200C/180C fan/gas 6.
Meanwhile, make the lavender sugar by blitzing the ingredients in the small bowl of a food processor for 1 min until combined. Set aside until ready to use.
Line the chilled pastry case with baking parchment and baking beans, and blind-bake in the oven for 15 mins until the sides are holding their shape. Remove the paper and beans, and bake for a further 5-7 mins until the pastry is golden. Let it completely cool in the tin, then gently remove it.
For the filling, beat the mascarpone with a wooden spoon until it's quite smooth, then add the cream and beat with an electric whisk until it's holding its shape. Add the lavender sugar and honey, orange zest, and orange and lemon juice. Whisk to combine and check for sweetness.
Fill the pastry case with the cream, piped in blobs or just spread over the base, and arrange the strawberries on top. If they're nice and small, just lay them in, pointedside up. If large, slice them about the thickness of a £1 coin, then layer them in overlapping slices, using the bigger slices for the middle of the tart and the smaller ones towards the edge. Sift some more of the lavender sugar on top and serve
Alex