First Lines Fridays is a weekly feature for book lovers hosted by Wandering Words. What if instead of judging a book by its cover, its author or its prestige, we judged it by its opening lines?
Pick a book off your shelf (it could be your current read or on your TBR) and open to the first page
Copy the first few lines, but don't give anything else about the book away just yet – you need to hook the reader first
Finally… reveal the book
Lines
If radio is the medium of the ugly person, then I can live my life as a voice and the world will be perfect.
But the dead air has got to go.
Tick.
Tick.
Tick.
Tick.
While I fumble with the next CD, I attack the airwaves. "And that's Mika, with 'Grace Kelly.' Now let's have some Green Day. Here's 'American Idiot.' This is Beautiful Music for Ugly Children, on community radio 90.3, KZUK. Welcome to my show." I switch off the mic with a huge sigh.
John—my neighbor, my idol, fellow music geek, the oldest DJ in the universe—claps my back. "Perfect! Don't worry about the dead air. You're just learnin'." John's from the South, and every so often his accent creeps in when he's excited about something. "But you gotta relaaaax … " He gestures like he's smoothing out the air. "You gotta let it floooooow." Another swoopy gesture. "Chatter and patter and let it floooow. Enjoy yourself !" He can see on my face that I'm still not buying it. "Maybe next time." He leaves the booth, probably to smoke.
If I could do radio for the rest of my life, I'd be set. But I also know it's a dying industry. Checking "radio DJ" on a high school career survey is like checking the box for "dinosaur." And commercial radio is all that programmed bullshit, so the only place it's okay to be a real DJ is community radio. I have no idea if a person can make a living at dinky little stations like this, but I intend to find out. Not here, of course—this is strictly volunteer. But graduation is soon, and so is summer. Life is soon.
John was a real DJ. He got me this show, because he keeps his DJ chops fresh at KZUK. His show is called Remember Me to Rock N Roll, and it's all the stuff he played when he was a DJ in Memphis in the fifties. He made his money in radio for forty years. I can only hope.
Then—of all things—the phone rings. I stuff my voice deep in my chest and race to grab it.
"Hello, KZUK, the Z that sucks." Maybe I shouldn't say that, but it's too obvious, given the call letters.
The Book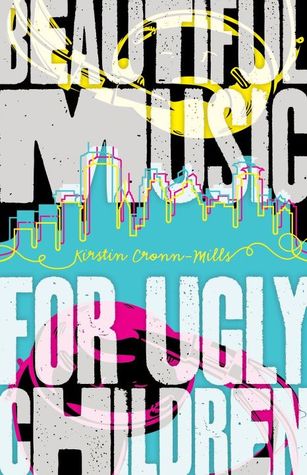 Goodreads
This book is one of my favourite ever!
Alex