Hosted by Sam @ Thoughts on Tomes and Lainey @ gingerreadslainey.
December 12: Books to Give _____ as Gifts
— Create a recommendations guide for a person. Be creative with this. It can be simple such as "books for parents", more elaborate like "books for Ravenclaws", or expert level like "books for -insert your favorite fictional character here-". You can even take out the category completely and have all 5 be suggestions for different types of people!
Fans of Khaled Hosseini would also like..
Born a Crime: Stories From a South African Childhood
by Trevor Noah
Purple Hibiscus
by Chimamanda Ngozi Adichie
Fans of Queens of Geek by Jen Wilde  would also like..
Ship It
by Britta Lundin
Radio Silence
by Alice Oseman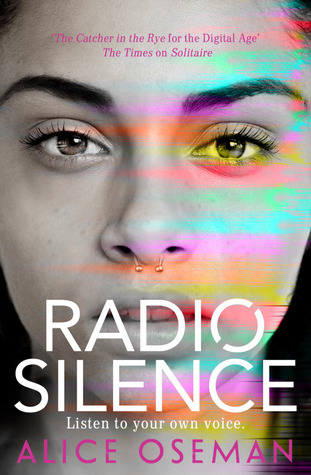 Viewers of Drag Race would like..
Drag Teen
by Jeffery Self
Girl Mans Up
by M-E Girard
For fans of I Was Born for This by Alice Oseman..
Famous by Default
by M.K. Harkins
The Brightsiders
by Jen Wilde
Fans of George by Alex Gino..
Lily and Dunkin
by Donna Gephart
Gracefully Grayson
by Ami Polonsky
Hopefully you enjoyed this post!
Alex