Goodreads Blurb
When Ben De Backer comes out to their parents as nonbinary, they're thrown out of their house and forced to move in with their estranged older sister, Hannah, and her husband, Thomas, whom Ben has never even met. Struggling with an anxiety disorder compounded by their parents' rejection, they come out only to Hannah, Thomas, and their therapist and try to keep a low profile in a new school.
But Ben's attempts to survive the last half of senior year unnoticed are thwarted when Nathan Allan, a funny and charismatic student, decides to take Ben under his wing. As Ben and Nathan's friendship grows, their feelings for each other begin to change, and what started as a disastrous turn of events looks like it might just be a chance to start a happier new life.
At turns heartbreaking and joyous, I Wish You All the Best is both a celebration of life, friendship, and love, and a shining example of hope in the face of adversity.
Goodreads Blurb
On the edge of town a beast haunts the woods, trapped in the Gray, its bonds loosening…
Uprooted from the city, Violet Saunders doesn't have much hope of fitting in at her new school in Four Paths, a town almost buried in the woodlands of rural New York. The fact that she's descended from one of the town's founders doesn't help much, either—her new neighbours treat her with distant respect, and something very like fear. When she meets Justin, May, Isaac, and Harper, all children of founder families, and sees the otherworldly destruction they can wreak, she starts to wonder if the townsfolk are right to be afraid.
When bodies start to appear in the woods, the locals become downright hostile. Can the teenagers solve the mystery of Four Paths, and their own part in it, before another calamity strikes?
( I was told that this book has queer characters which I'm hoping it does because I'm dying to see more LGBTQIA+ characters in the fantasy/ horror genres.)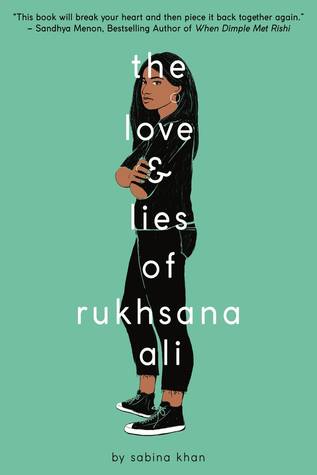 Goodreads Blurb
Seventeen-year-old Rukhsana Ali tries her hardest to live up to her conservative Muslim parents' expectations, but lately she's finding that harder and harder to do. She rolls her eyes instead of screaming when they blatantly favor her brother and she dresses conservatively at home, saving her crop tops and makeup for parties her parents don't know about. Luckily, only a few more months stand between her carefully monitored life in Seattle and her new life at Caltech, where she can pursue her dream of becoming an engineer.
But when her parents catch her kissing her girlfriend Ariana, all of Rukhsana's plans fall apart. Her parents are devastated; being gay may as well be a death sentence in the Bengali community. They immediately whisk Rukhsana off to Bangladesh, where she is thrown headfirst into a world of arranged marriages and tradition. Only through reading her grandmother's old diary is Rukhsana able to gain some much needed perspective.
Rukhsana realizes she must find the courage to fight for her love, but can she do so without losing everyone and everything in her life?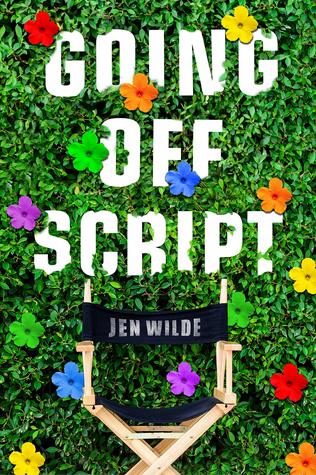 Goodreads Blurb
Seventeen-year-old Bex is thrilled when she gets an internship on her favorite tv show, Silver Falls. Unfortunately, the internship isn't quite what she expected… instead of sitting in a crowded writer's room volleying ideas back and forth, Production Interns are stuck picking up the coffee.
Determined to prove her worth as a writer, Bex drafts her own script and shares it with the head writer―who promptly reworks it and passes it off as his own! Bex is understandably furious, yet…maybe this is just how the industry works? But when they rewrite her proudly lesbian character as straight, that's the last straw! It's time for Bex and her crush to fight back.
Jen Wilde's newest novel is both a fun, diverse love story and a very relevant, modern take on the portrayal of LGBT characters in media.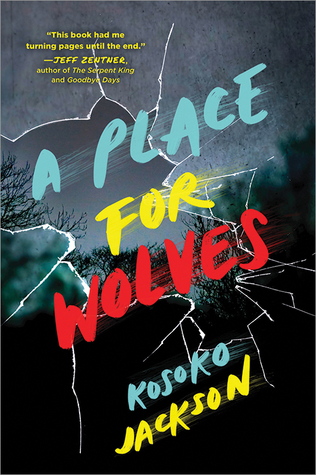 Goodreads Blurb
Aristotle and Dante Discover the Secrets of the Universe meets Code Name Verity in this heartbreaking and poignant historical thriller.
James Mills isn't sure he can forgive his parents for dragging him away from his life, not to mention his best friend and sister, Anna. He's never felt so alone.
Enter Tomas. Falling for Tomas is unexpected, but sometimes the best things in life are.
Then their world splits apart. A war that has been brewing finally bursts forward, filled with violence, pain, and cruelty. James and Tomas can only rely on each other as they decide how far they are willing to go―and who they are willing to become―in order to make it back to their families
Alex