QUESTIONS!
Wine Coolers: You're 16 and you finally managed to sneak one of your mom's Smirnoff Ices. What is one of your most guilty pleasure reads?
3:AM Kisses (3:AM Kisses #1)
by Addison Moore
Beer: You've made it to college and are hosting your first kegger! Pick your favourite new adult or college aged book.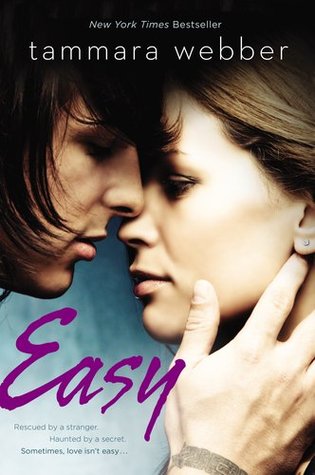 Easy (Contours of the Heart #1)
by Tammara Webber
Tequila: You partied too hard last night and drank a little too much Jose Cuervo. What's a book that you never want to see again (or, your least favourite book)?
Twilight (Twilight #1)
by Stephenie Meyer
Beer Bong: What's a book that you read super-fast?
A Second Chance at Paris (Bayou's End #1)
by Cole McCade
SPRING BREAK!!!!: You've thrown your inhibitions to the wind and end up having a sexy night you'll never forget. What is your favourite smutty read?
Bared to You (Crossfire #1)
by Sylvia Day
Screwdriver: What the most twisted (HEH) book you've ever read?
Death Can Wait
by Evan Bond
Long Island Ice Tea: The melting pot of alcoholic beverages. What is one of your favourite diverse reads?
Little & Lion
by Brandy Colbert
Sex on the Beach: A drink that's great in theory, but wasn't exactly all it was cracked up to be. What is a book that just didn't live up to the hype?
Me Before You (Me Before You #1)
by Jojo Moyes
Wine: You've just gone through a rough break-up, so you park yourself in bed with your favourite bottle of wine, some ice-cream, and a bucket for your tears. Name a book that made you cry out all of your feels.
The Secret Life of Bees
by Sue Monk Kidd
Strip Club! Your favourite naked hardback.
Dear Life
by Alex Jo Haber (my book)